In the latter years of the seventeenth century and during the first half of the eighteenth century a family of craftsmen named Hemins lived in Bicester.
Edward Hemins was the town clockmaker and gunsmith who supplied a clock to Islip Church in 1707. His son, also called Edward, was baptised in St Edburg's Church on 11th September 1698 and eventually went on to succeed his father in the family business. Their tower and grandfather clocks are fine pieces of craftsmanship and many still survive today.
Edward Hemins, junior, added bell founding to the business in the late 1720s. In following the occupations of gunsmith and clockmaker he was already skilled in the art of casting brass and gun-metal, and bell-metal is very similar to the latter. Their foundry was in Bell Lane, giving the road its name today.
Hemins bells were always finely moulded and well-cast; usually inscribed in neat lettering, and for founders' marks Edward used at least three types of fleur-de-lys, two of which were quite elaborate in design. The tone of his bells always compared favourably with those of his contemporaries. One of his last castings, for Ambrosden Church, was taken as the standard for the other bells in the tower to be tuned to when they were renovated in 1928, showing that, even after nearly 200 years of use, it was still just as good as the day it was hung.
The earliest Hemins bells that we know of date back to 1728. In that year they supplied one to Preston Bissett and a ring of five to Wootton Underwood. The following year they supplied bells to Oriel College and All Saints Church, in Oxford, and cast bells for Ardley, Broughton Castle, Hook Norton and Piddington.
In 1730 Edward supplied a bell to Edgcot, in Buckinghamshire. But the inscription on it is the earliest one we know of where he uses the spelling "Bister", any inscriptions before that had always used the spelling "Bissiter".
In 1731 he cast a bell for St Clements Church, Oxford. Then, in 1732, he cast a ring of five bells for Wootton, near Woodstock, as well as one for Waterperry and one for Stowe House, near Buckingham.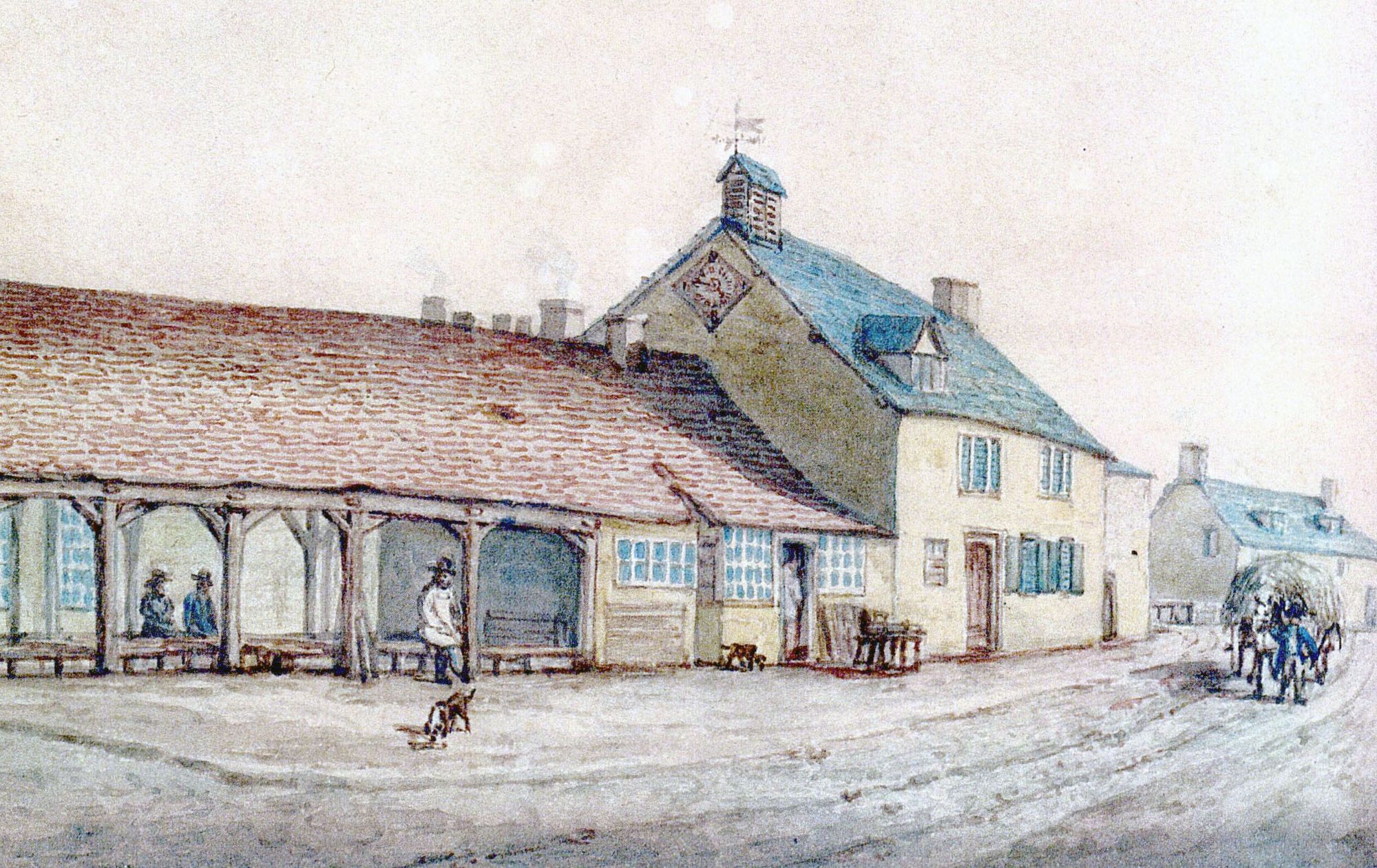 In that same year he also cast the most significant of his bells, at least from a local history perspective, for this bell now hangs in the grounds of the Garth. It was originally cast for the Town House that stood in the middle of Market Square, adjoining the Shambles. It was used as a call bell and clock bell there until the building was destroyed in a riot in 1826. Ten years later Bicester Workhouse was built, and the bell was hung there, where it stayed until it was taken down in 1950 and moved to the Garth. It is 13 ½ inches in diameter and, as well as the founders mark, it bears the inscription "R. Walls, R. Maynard, Overseers. E. Hemins. Fecit 1732".
Over the following twelve years he cast bells for Water Stratford, Aston Rowant, Cowley, Bletchingdon, Piddington, Kings Sutton, Grendon Underwood, Warksworth and Culworth.
On 28th May 1743 the furnaces of the Hemins bell foundry were used for the last time when Edward cast a fifth bell for Ambrosden Church and a small clock bell for Caversfield House. He died the following year and, according to the parish registers, was buried in St Edburg's Churchyard on 8th April.
His will provided for his wife and instructed his brothers, Joseph and Benjamin, Mr John Walker, maltster, and Mr Richard Walls, draper (named on the Town House bell), to sell his "foundering shop" and other goods and divide the proceeds among his mother and four children, Martha, Edward, John, and Richard. He left his gunsmith's tools and stock-in-trade to his brother Benjamin.
No bells made of by Joseph or Benjamin are known of, but it is known that Joseph later moved to Banbury and worked as a clockmaker there.