Saint Edburg, the patron saint of both Bicester Priory and the parish church, has always been a bit of a mystery. There have been several Saxon saints bearing the name, often also spelt "Eadburg", but it is impossible to know for certain which is the saint of Bicester.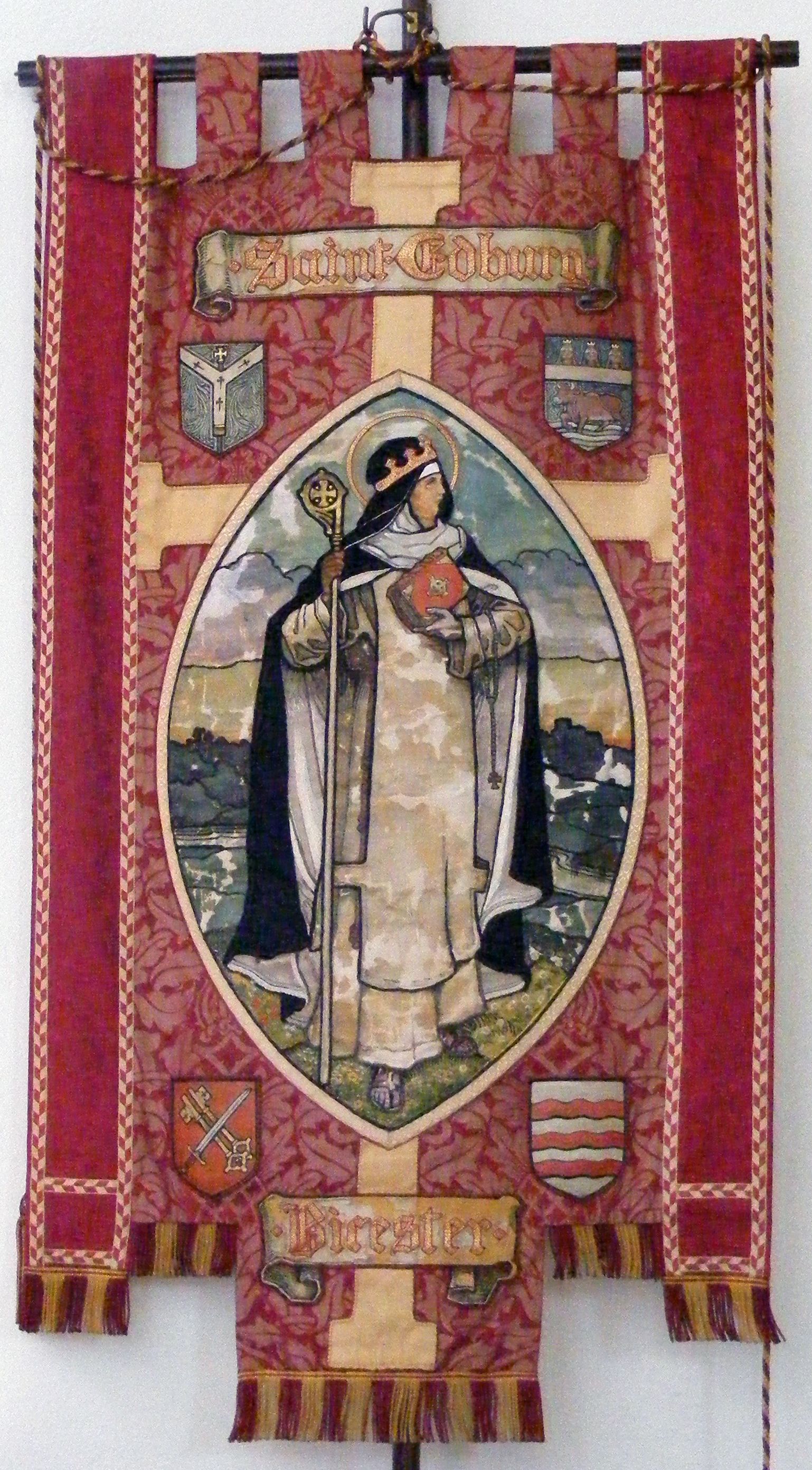 It was thought for many years that our saint was Saint Edburg of Winchester, as depicted in the Victorian banner still displayed in St Edburg's Church. She was the daughter of King Edward the Elder and granddaughter of King Alfred the Great. We know her fame spread far and wide as she is also depicted in a stained glass window in Pershore Abbey, Worcestershire, but it is more likely that our saint was more local. The village of Adderbury (which takes its name from "Eadburg's burg") would have likely been named after a lady of high standing in the community, rather than a nun from far down south.
Saint Edburg of Bicester may have been a daughter of Penda, King of Mercia, who, although pagan himself, had several children who were Christians. Another possibility is that she was the daughter of one of Penda's sons, Wulfhere, who became the first Christian king of Mercia. She could also have been a daughter of Frewald, another local prince. It is generally agreed that this Edburg was born in Quarrendon in the seventh century and was the sister of Edith, with whom she founded a nunnery near Aylesbury. She died around 650AD.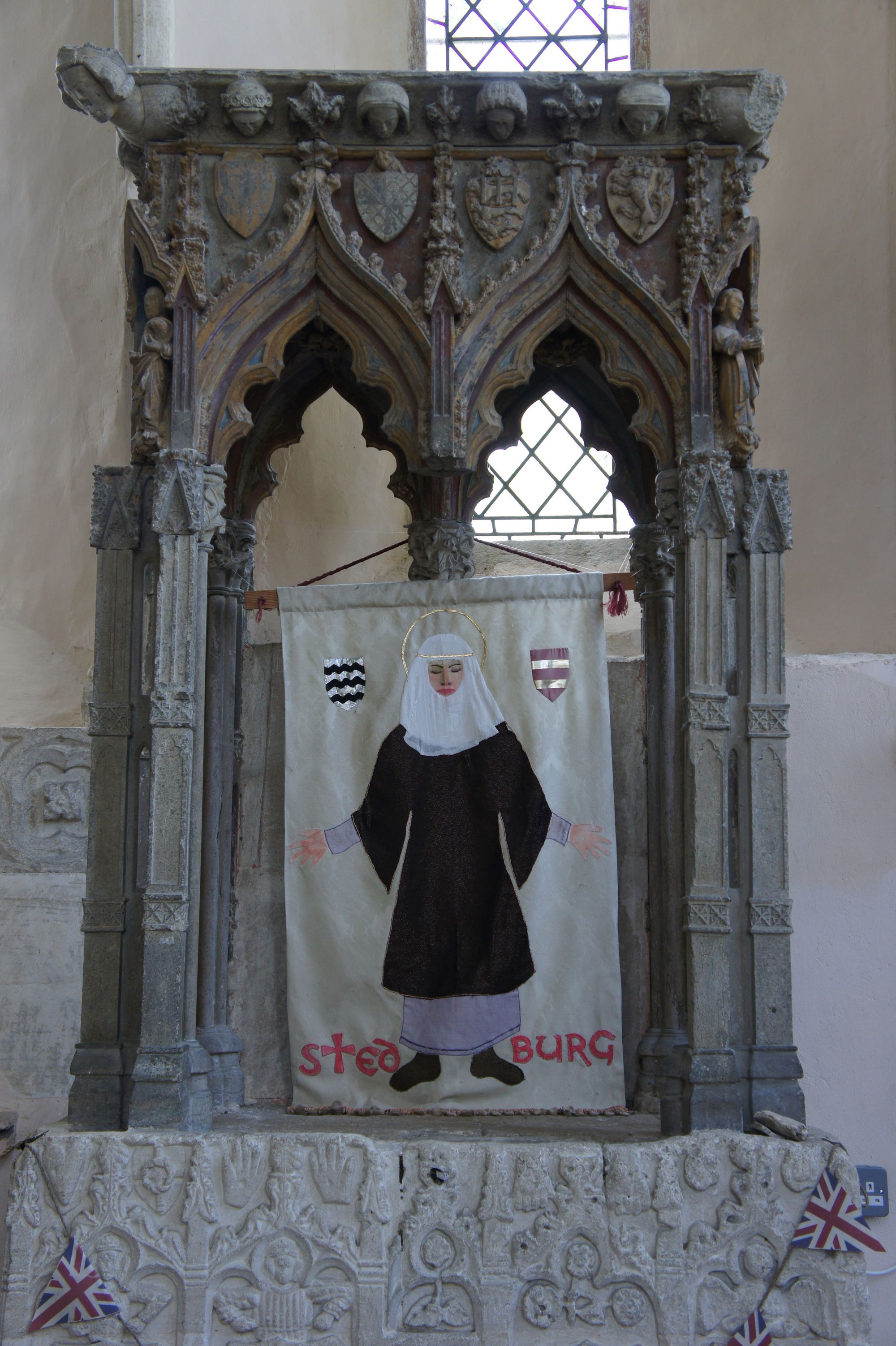 We don't know where she was originally buried but her relics were eventually brought to Bicester Priory, where many pilgrims came to her shrine and to visit her holy well. Pilgrims were led out of the priory precinct via the Piggy Lane gate and directed to follow the track along until they came across a small spring. They then had to follow the course of the water westwards until it joined a larger stream coming from the north. Then they could follow the route of the larger steam back up to its source, which was Saint Edburg's Well. Plotting this on modern day maps, it would seem that the well was located next to Greenwood Drive, by the entrance to Avon Crescent. There is little sign on the surface of a spring there today, but it is reported to have been dried up since Georgian times.