In 1582 John Coker Purchased the manor of Bicester King's End, then known as "The Nun's Place" from Edward Denton and Ralph Spyer. It consisted of six cottages, 400 acres of farmland, 100 acres of meadow and 200 acres of pasture.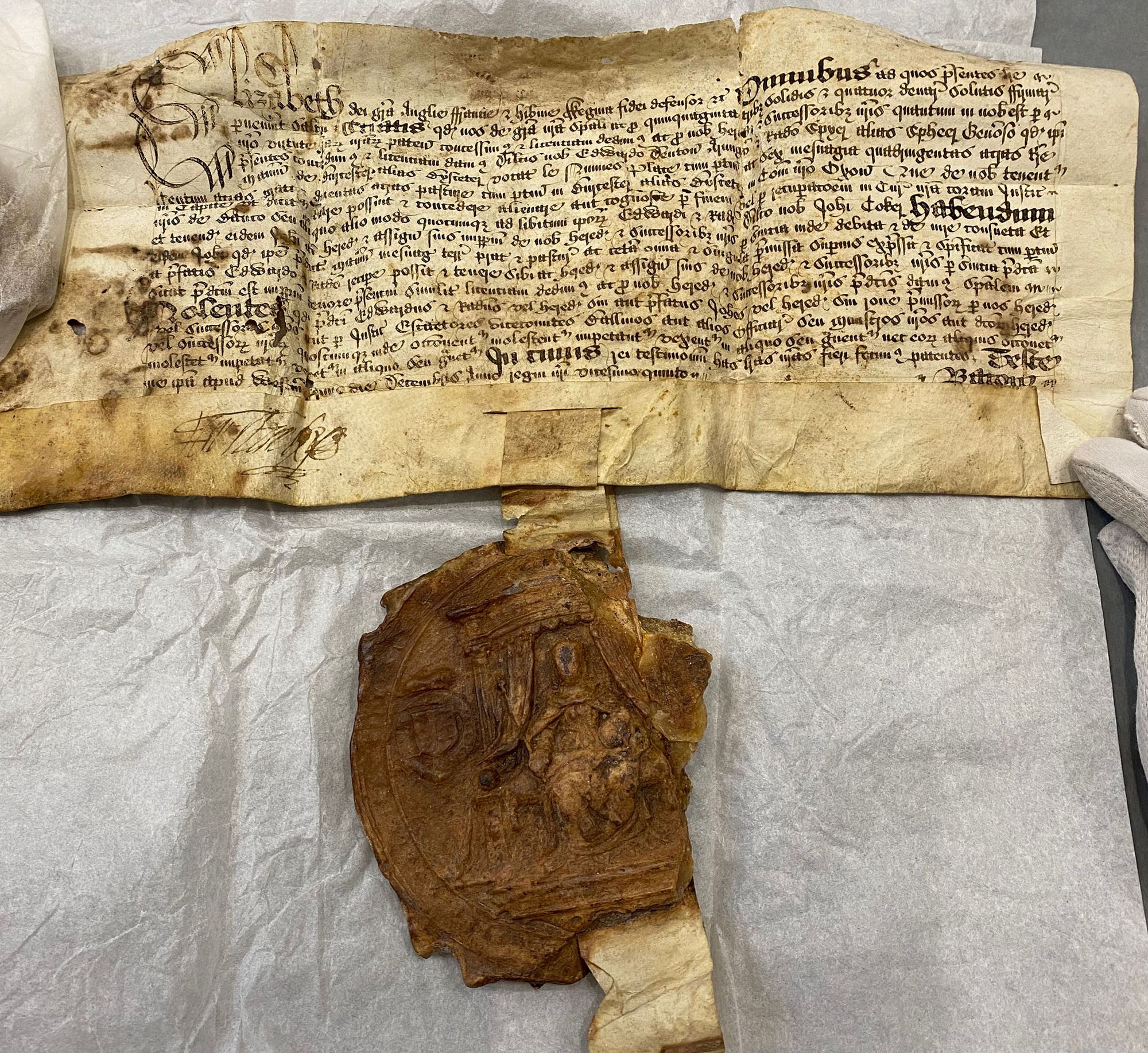 The Coker family moved into the Manor House soon after, renaming it Bicester Hall, and it was handed down through the generations until another John Coker, the great great great grandson of the original John Coker, had the house demolished and replaced in the 1790s. This house was later remodelled after a fire in 1819 destroyed large parts of it, giving us the building we see today. It remained in the Coker family until 1978.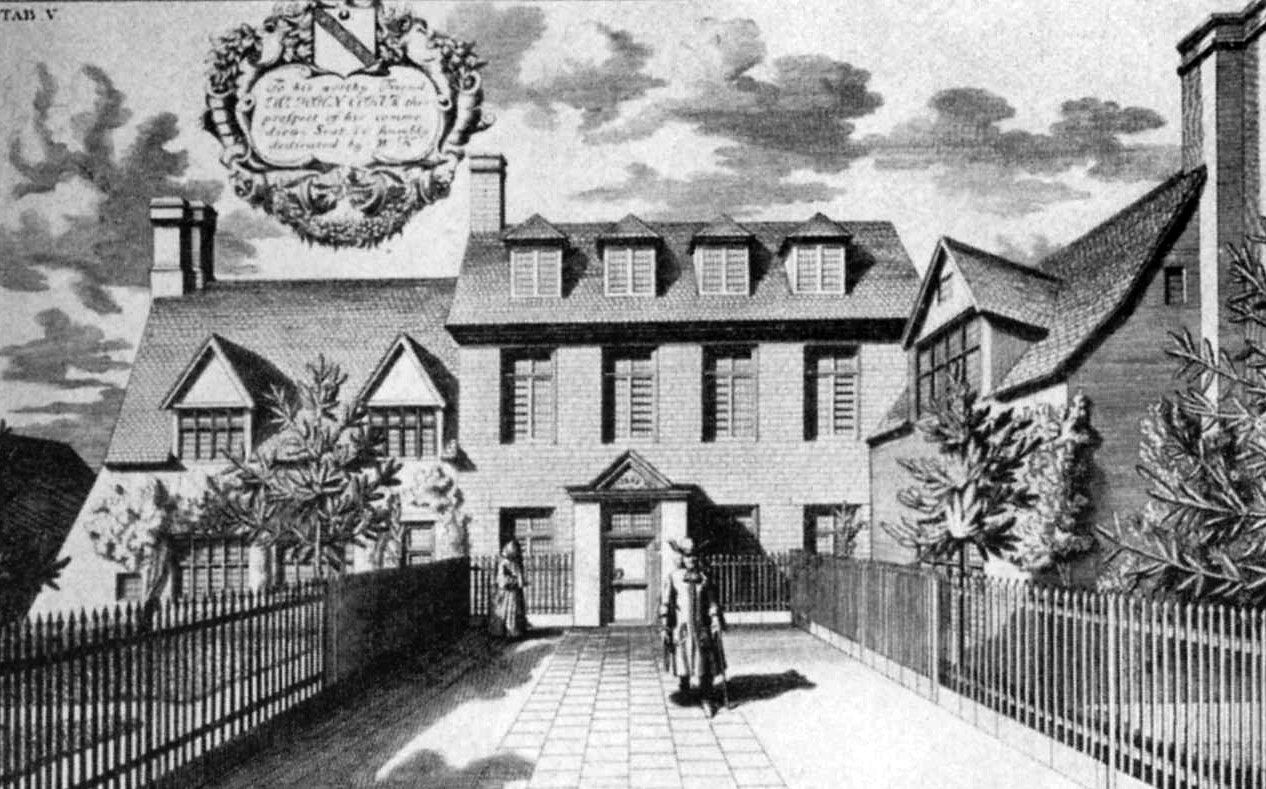 But it wasn't just the manor house that evolved over the years, the estate as a whole also developed as various pieces were sold off or gifted away for various uses. The first changes we know of happened in 1790 when the grounds around the house were redesigned to suit the new Manor House being built. This involved demolishing the cottages in King's End that backed onto the gardens, relocating the residents to new cottages built on Oxford Road, and blocking off the road that ran from King's End to Crockwell, where Queen's Avenue now runs.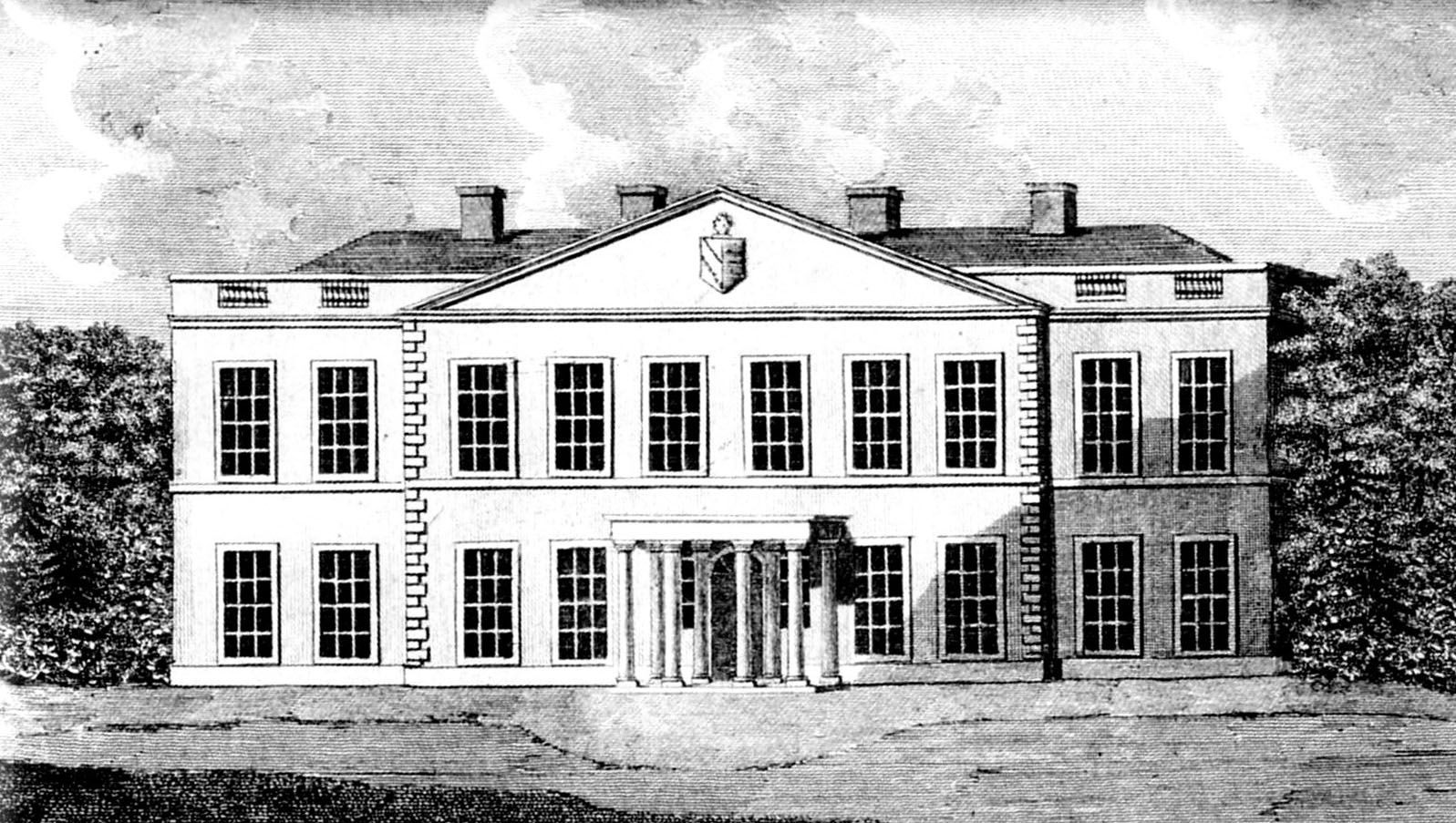 Outside of the Manor House grounds, most of the estate consisted of Home Farm, with its farmhouse in King's End opposite the present entrance to Bicester House, and its fields extending south along Oxford Road and west along Middleton Stoney Road. But this land made up most of what was sold while the Cokers still owned the estate. Indeed, all that remains today is the farmhouse itself.
First, a small patch of land next to Oxford Road was leased in 1908 to build the nursing home that replaced one which had to be demolished to make way for the GWR railway line to Birmingham. This land was later gifted to the nursing home in honour of the men of Bicester who had been killed in the First World War.
Then, in 1929, land further down Oxford Road was sold to Bicester Sports Association to provide facilities for their rugby, football, hockey, cricket and rifle clubs.
After the Second World War the new Labour government, through Oxfordshire County Council, compulsorily purchased a large area of Home Farm land to provide council houses on what we now know as the King's End estate, providing homes for workers imported from the north of England and Scotland to be employed at Bicester Ordnance Depot. There were also private plots made available for individuals to build their own homes.
The road to Crockwell was also reopened at this time. Originally known as "New Road", it would later be renamed "Queen's Avenue" in honour of Queen Elizabeth II's coronation in 1953. Ploughley Rural District Council would then go on to purchase Coker land along the side of the road to build their new offices in Waverley House, later to become the magistrates' court, as well as new police, fire and ambulance stations.
When Major Lewis Coker died in 1953, Bicester House and the remainder of the estate was inherited by a niece, Denise, Lady Kilmarnock and another relative. But Major Coker's widow, Margaret "Margo" Coker, was allowed to remain in Bicester House until her death in 1978.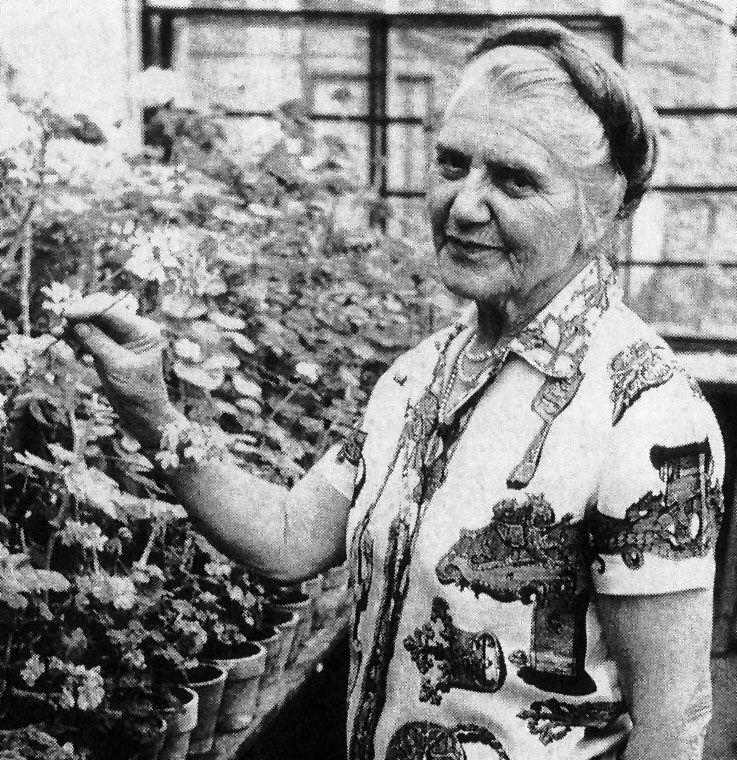 During this time a Trust was set up to manage the estate. One of their major sales being the land behind Home Farm farmhouse, on which was built Bicester Health Centre in what became known as "Coker Close".
Around the time of Margo Coker's death, the trustees of the Coker Trust sold just over two acres of field at the back of Bicester House gardens to the Hanover Housing Association. Hanover built 69 flats for old people and called the development Hanover Gardens. The price Hanover paid for the land had been described at the time as both "reasonable" and "peanuts", or at least below the market value. But the sale to Hanover was seen by the trustees as allowing a suitable development on the edge of Bicester House, and it did benefit the community as Cherwell District Council had the right to nominate a fair proportion of the tenants.
Following Margo Coker's death, the pace at which buildings and land were disposed of increased. Lady Kilmarnock broadly divided up the property into two: Bicester House and several acres of formal gardens, plus Bicester House Cottage, coach house, and walled kitchen garden in one lot; the other was Upper Home Close extending to about seven acres and including Foy's Cottage.
Bicester House and the other land and properties were sold for about £110,000 to a Mr Michael Barker, of Souldern, in early 1979. Within a fortnight, Bicester House and gardens were back on the market and sold for a reputed £89,000 to Mr and Mrs Michael Smith. The other properties were sold off individually. The walled kitchen garden was sold to Leyward Development Company, who sold it on to a development company in Oxford called MCM. They were the builders of the three large detached Georgian-style houses that now stand just off Queen's Avenue.
Lady Kilmarnock then put up for auction Upper Home Close, extending to about seven acres. The auction by estate agents Messenger's, who had been managing agents to the Coker Trust for many years, was in November 1979. A garage owner, Mr Peter Brewer, paid £114,000 for the land and tried to develop it for housing.
In February 1981 he won an appeal to the Department of the Environment against Cherwell District Council's refusal of planning permission. Mr Arthur Cockburn, who conducted the appeal, had heard views from townspeople that the Coker family had not wanted Upper Home Close developed for housing and had deliberately planted it with trees in an attempt to preserve the land. But in his report Mr Cockburn said he did not think the development would affect Bicester House, a Grade 2 listed building, as Mr Brewer had agreed to build a 7ft stone boundary wall. He said the public enjoyed no rights of access over the land and that tree preservation orders would be put on many of the trees.
So, with planning approval, Mr Brewer tried to develop the site but was thwarted in talks with Cherwell District Council over the price they wanted him to pay to gain vehicle access from Manorsfield Road. Eventually he pulled out of talks and sold Upper Home Close to Bovis Homes, who went on to develop what is now Hunt Close. They also gave the public footpath access from Queen's Avenue through to Manorsfield Road.
Lady Kilmarnock also carried on the Coker tradition of selling land to the community by allowing Bicester Sports Association to buy 12 acres of farmland at a reasonable price for a new sports ground, next to their first sports field. A large portion of this sports land was later sold to developers Charterhouse McGregor for a Tesco superstore and other retail outlets, and the whole site is now occupied by Bicester Village. The price paid to the association was a reputed £2 million, which they ploughed into a new sports club complex at Chesterton.
Meanwhile, Mr and Mrs Smith allowed several charitable fetes to be held in the grounds of Bicester House and their front gate was never closed. But, as property prices rose, the value of Bicester House naturally increased too. Several development companies approached the Smiths over the purchase of Bicester House and gardens for the building of old people's flats. Eventually they sold to Bovis Retirement Homes, who declared they would spend about £500,000 renovating Bicester House while converting it to flats and building retirement cottages. They also altered the front gate arrangements, moving the existing gates to the left and installing new double-sized gates in their place.
Since then, owners and occupants have changed many times, and doubtless there are more chapters to be written about Bicester House in the future. But the town has certainly done well out of Coker land over the years.