The Page-Turners of Ambrosden Park
The Page-Turner family started out as the Turners. In 1718 Edward Turner married Mary Page, daughter of Sir Gregory Page of East Greenwich, a director of the East India Company and an immensely wealthy merchant. Both Edward and his father-in-law made large fortunes by immediately selling their South Seas stock when prices soared, and then re-investing the proceeds in land. In 1729 Edward purchased the manor of Ambrosden from Sir Stephen Glynne, after having purchased the manor of Bicester from him the previous year. He was later created Baronet Turner of Ambrosden in 1733, two years before his death.
A large marble monument in St Edburg's Church stands in memory of Edward's son, also Edward, and his wife, Dame Cassandra Turner. It originally stood in the Chancel, where Edward and Cassandra were interred, but was moved in 1862 as part of the Victorian refit.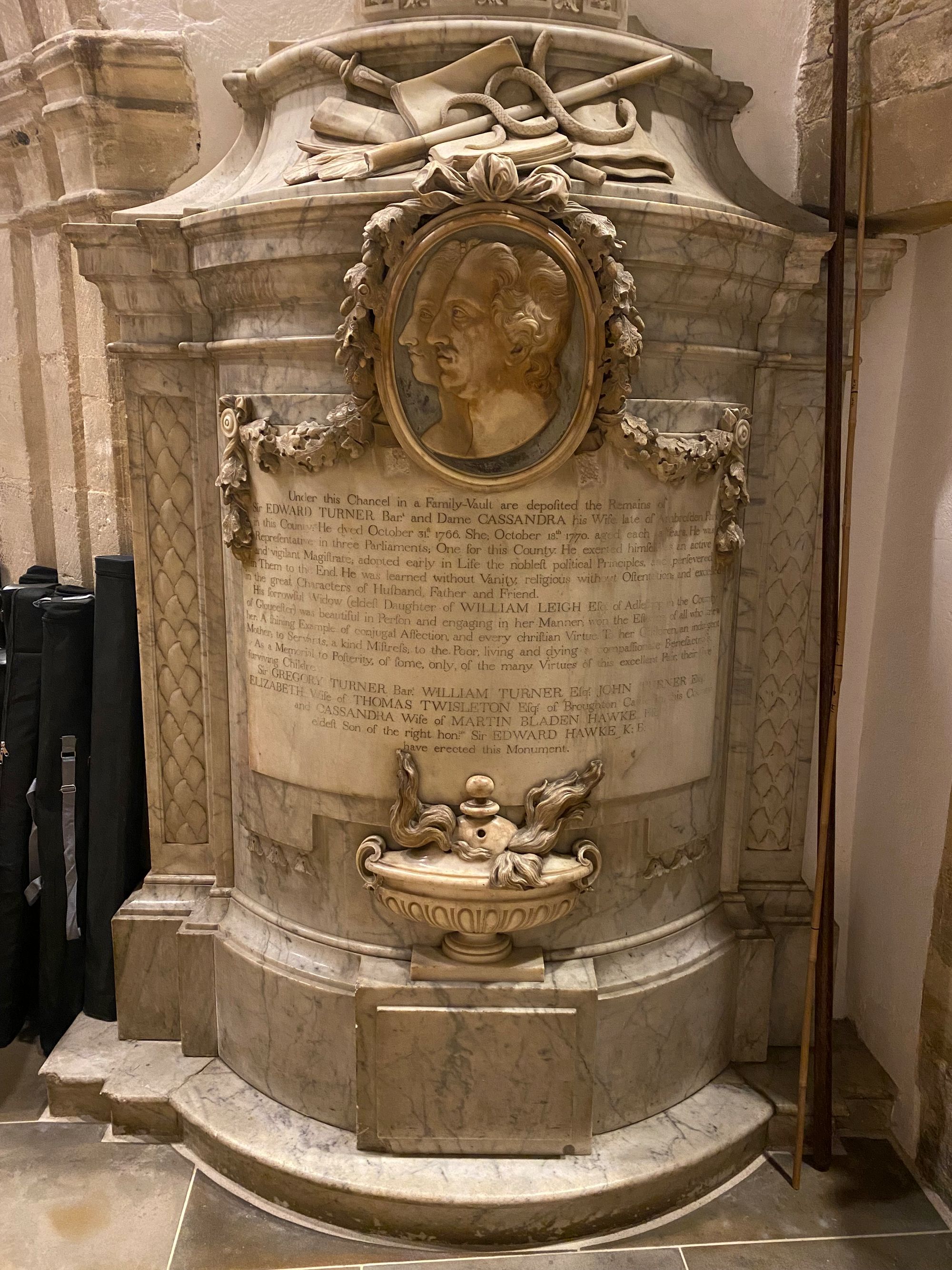 Sir Edward inherited the Ambrosden estate and Baronetcy when he was 16 years old, whilst studying Law at Balliol College, Oxford. He married the Honorable Cassandra Leigh on 8th September 1739 and they went on to have five children; Elizabeth (1741-1816), Cassandra (1746-1813), Gregory (1748-1805), William (1750-1819) and John (1752-1797).
He spent time as a magistrate and later went on to become a member of parliament. As an MP he represented Great Bedwin from 1741 to 1747, Oxfordshire in 1754, and Penrhyn from 1761 until his death in 1766. During his 1754 election campaign he attempted to gain votes by giving some of the freeholds he held in Bicester Market End to the leaseholders, turning them into freeholders.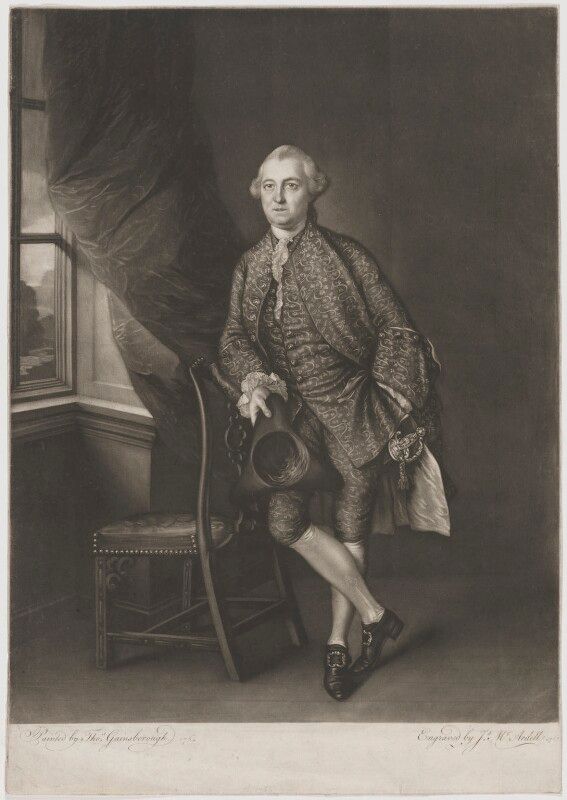 Sir Edward was also responsible for demolishing the manor house in Ambrosden in 1740 and having it replaced with a much larger and grander residence. A landscaped park, 5 miles in circumference, was laid out around the house and ornamented with lakes and statues. The drive to the house was along a semi-circular avenue of trees.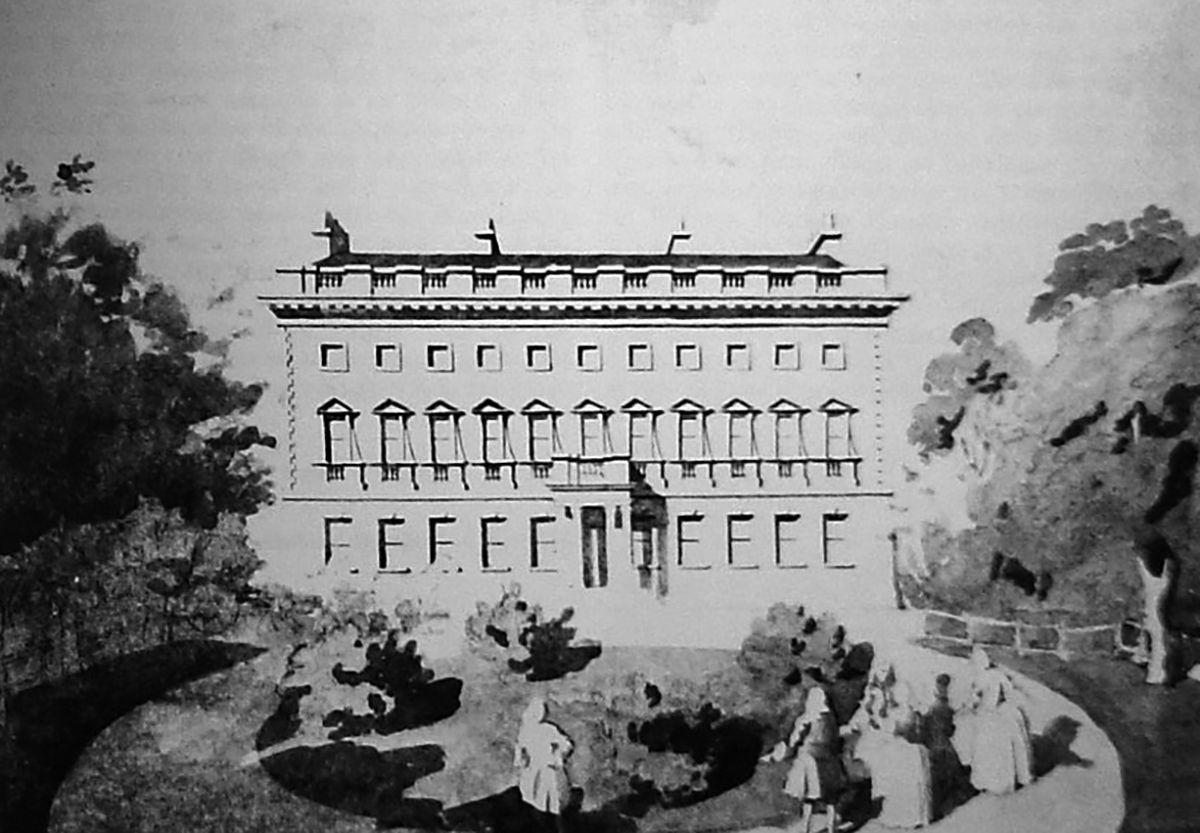 After Edward's death the estate and title passed to his eldest son, Gregory, who was 18 years old at the time. Sir Gregory never actually lived at Ambrosden though. He thought the house too big and in 1767 sought to demolish part of it to make it smaller. But this proved impractical so in 1768 he had the entire house demolished.
In 1780 Gregory also inherited the estate of Battlesden Park, Bedfordshire, from his aunt, the Honorable Judith Page. But, to do so, he had to take the name Page, so the family name became Page-Turner. From then on the Ambrosden and Battlesden estates passed down through the Page-Turner family for several generations, many of whom had no direct heir, until finally the 6th Baronet, Sir Edward Henry Page-Turner, sold Battlesden Park in 1885 and left Ambrosden, after his wife's death, to Frederick Augustus Blaydes, the eldest son of his eldest sister, Fanny Maria Page-Turner, who had married Rev. Frederick Blaydes.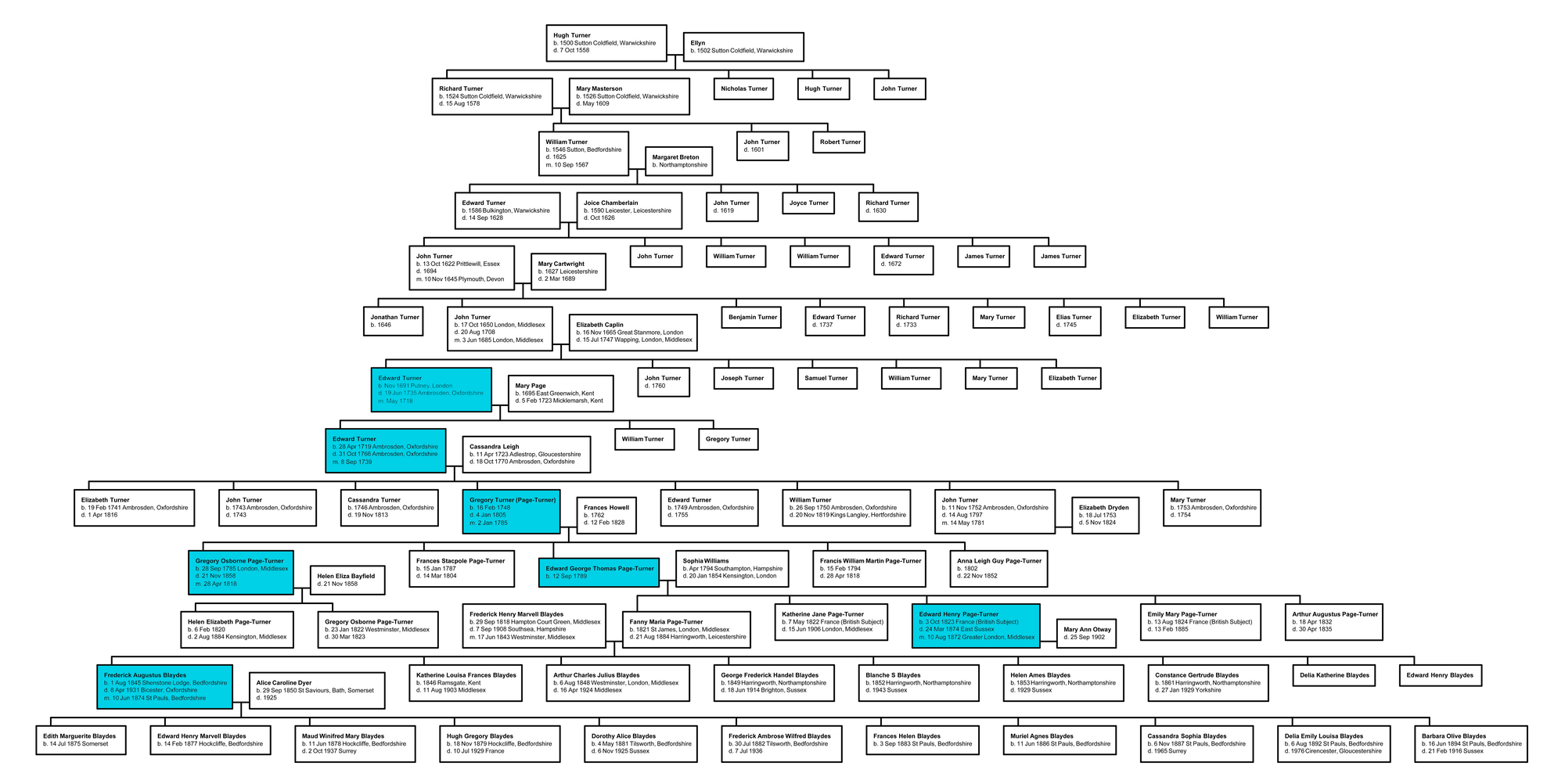 Frederick Augustus Blaydes took the name of Page-Turner in 1903 and his decendents still bear the name today. The last portion of the Ambrosden estate was eventually sold in 1930, the year before his death. But by then the family had been established in Bicester for a long time, living in the house on the corner of Market Square and Chapel Street, which they named Ambrosden House. Today the building is home to the Wimpy restaurant, but when Canon Gregory Page-Turner visited St Edburg's church back in 2012 he spoke about his memories of growing up there as a child.