Big Babies, Beer & Buckled Wheels
At 11:30am on Easter Monday in 1962 a large, excited, roaring crowd in a holiday mood gathered in the town centre. They were there to see the Comic Pram Race, organised by the Bicester Round Table. A charity event that received so much support that it went on to become an annual event that ran for a number of years.
The Bicester Advertiser later reported that the event was "a tremendous and boisterous success, as competitors, sporting flamboyant hats, dressed in fantastic infants clothes and sucking succulent dummies and bottles, drew loud peals of laughter and delight from the thronging people surging in their hundreds down Sheep Street".
An astounding assembly of bizarre prams were lined up. Some donated, some borrowed, and others taken out of ditches.
Mr F.T.J. Hudson JP, brandishing a pistol, started the race in Bell Lane with a resounding shot. The eager sportsmen rushed for their ancient vehicles; a few with the swiftness of deer, but many with the steady, measured gait of cart-horses.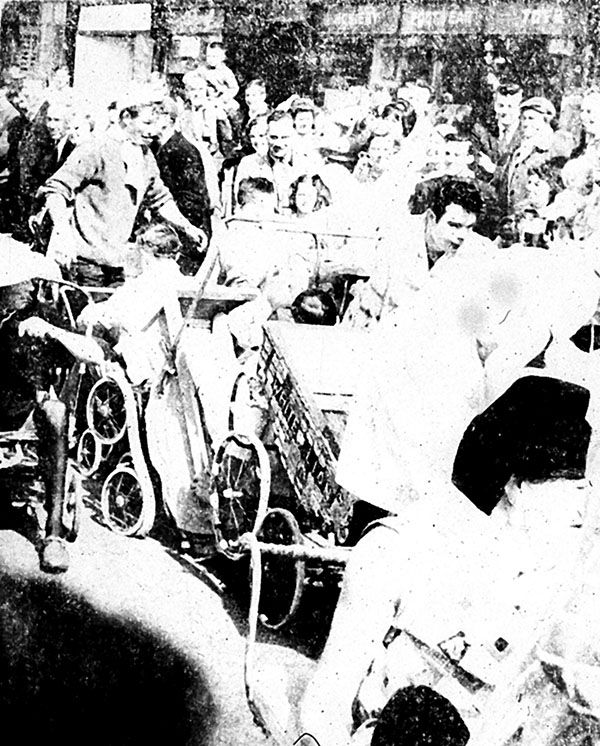 Collisions and breakdowns occurred early in the race with pram wheels buckling under the weight of valiant heavyweights. Other competitors were pitched out and rolled in the road like wounded gladiators. Dauntless, they struggled back into their prams, urged on by the cheering crowd, which swayed back and forth in fierce identification with these bound dynamos of human muscle and desire.
Down Sheep Street the teams careered, stopping at five pubs on the way to drink beer placed on tables outside. After looping around Market Square they returned up Sheep Street towards the finish line. They devoured buns at a stall with indigestible speed, but victory was by now in sight.
Messrs. Pat Smith and Edward Shaw, representing the White Lion, passed the winning line first, having completed the course in the astonishing time of 5 minutes and 44.2 seconds. They certainly deserved the cup, and accompanying prize of 4.5 gallons of gloriously refreshing beer!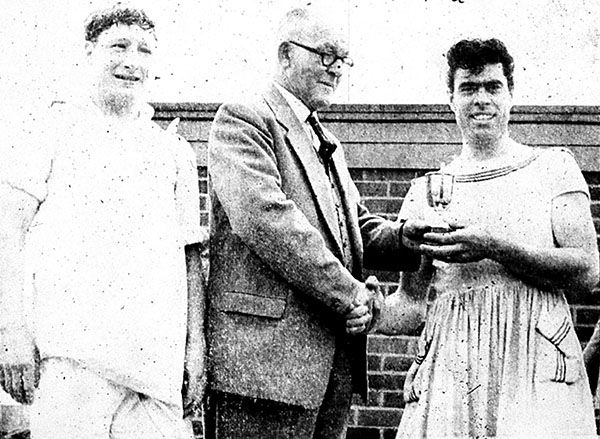 Mr T. Earle, chairman of the Bicester Round Table, thanked the public for their support before introducing Mr T. Hudson, who formally presented the club's challenge trophy to the winners.
There were 24 entries, with two people comprising each team. The White Lion entered 7 teams; Hill Billies from Quainton 3; the Bull at Launton 4; and Turners Arms, Ambrosden entered 2. Other entries were by Messrs. Rhodes, the builders; the Rugger Club; and Bicester Motorcycle and Car Club. Mr Roy Cadle, represented Grace's fish shop and Messrs. Savins and Varney, of Middleton Stoney, also competed.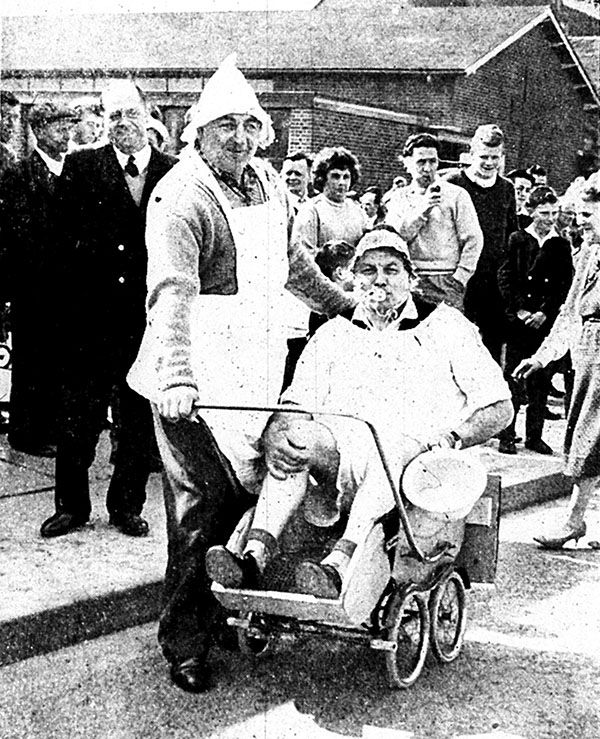 ---