Most of the older residents of Bicester will remember Alf Evans' department store at 34, 36 and 38 Sheep Street, opposite Evans Yard, which first opened in early 1918. All types of clothing, shoes, haberdashery, menswear, toys, material and wool were sold there. But Alf originally started the business in 1902 with two shops on the opposite side of the road, at 29 and 31 Sheep Street, one either side of what would become known as Evans Yard.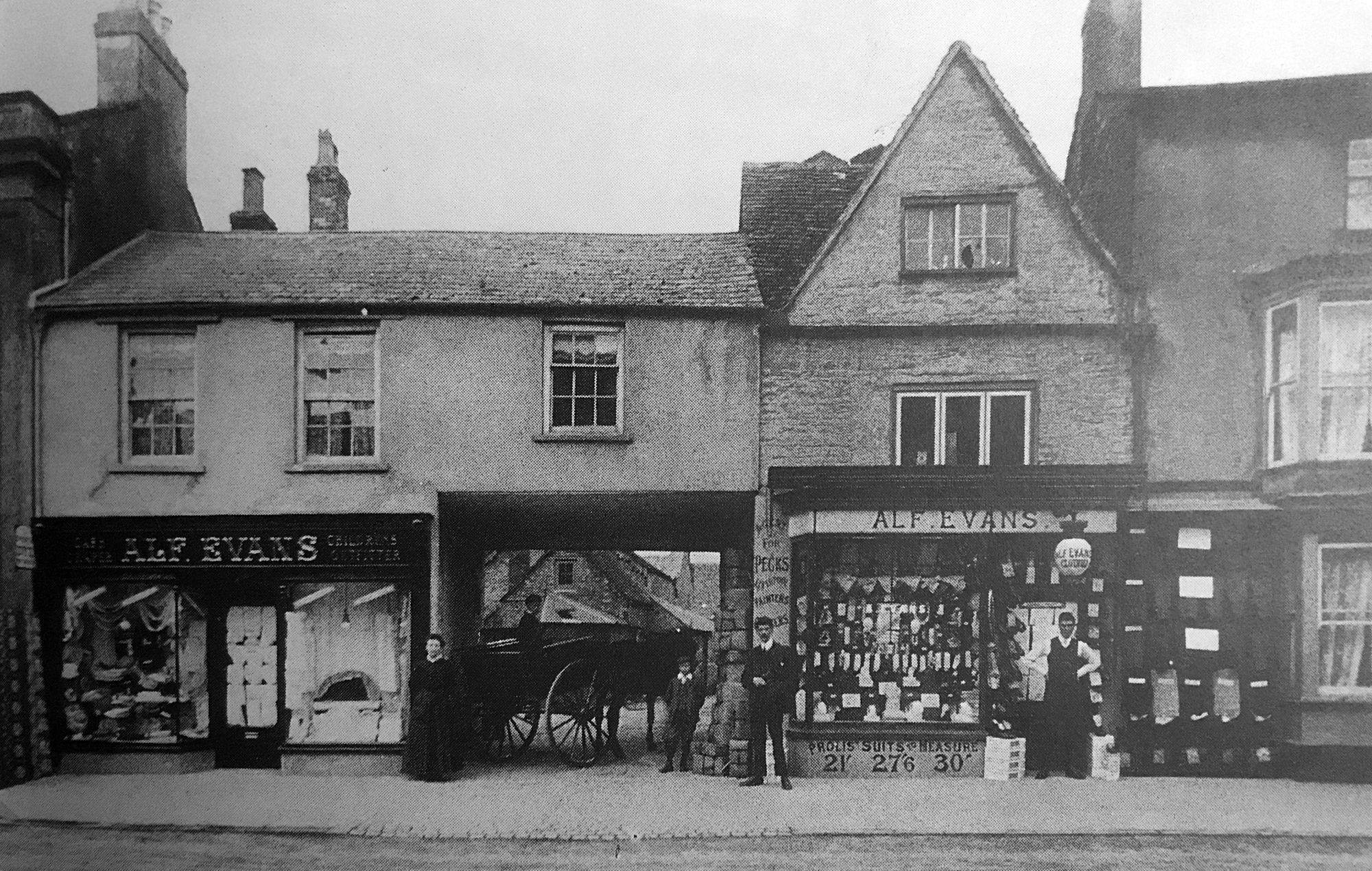 Robert Alfred "Alf" Evans started his working life in 1890, at the age of 12, when he began working in the grocery shop that his father, John Wesley Evans, opened at 40 Sheep Street in 1886. Then, in the early 1900s, he would walk to most villages in the area, and regularly cycled to London and back, to collect special orders for clothes, which he brought back in a basket. That kickstarted his own retail business.
The drapers shop was a thriving business for many years. Local women used to put by a certain amount of wool and collect it periodically to knit clothes for their families. Nearly all jumpers were hand knitted in those days. He also supplied material for dress making. The company also went in for promotions and advertising in a big way, staging fashion shows in the Methodist Hall in the 1950s and using their retail staff to model clothes for adverts.
The department store was split over two floors and had two entrance doors. Between the doors were three smart glass display cases that made up the famous display arcade that features so prominently in all his advertising at the time. There were a few shops in Sheep Street with similar arcades.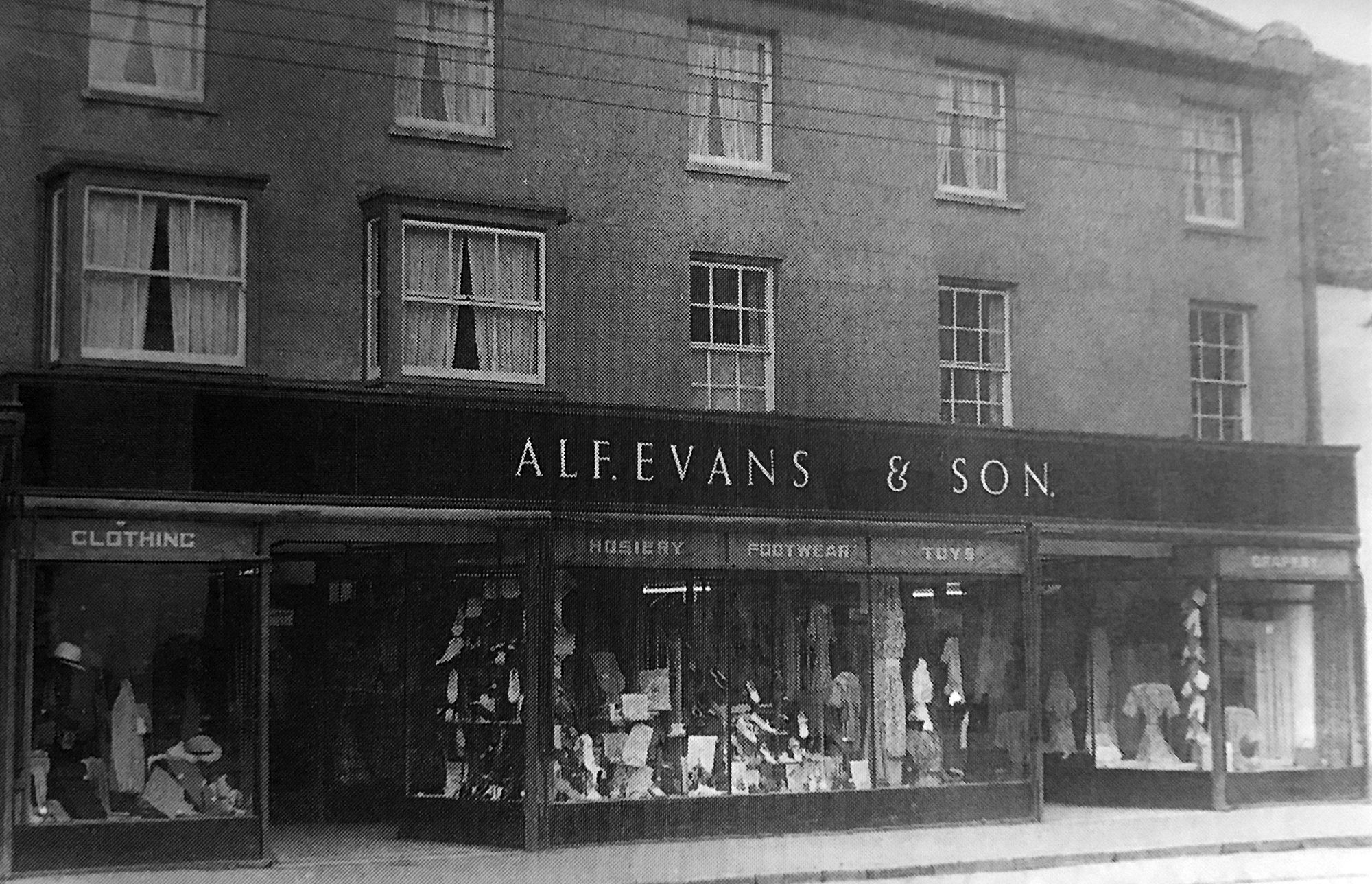 After Alf died in 1956 his son, John, took over the shop and it was reorganised. By 1965 front doors had been moved forward to enclose the arcade and increase the interior space.
When John died in 1971 his son, Henry, became the third generation to run the business. But, in 1981, the department store closed and the menswear section reopened in a new shop on Market Hill, where Hiltons shoe shop had been for many years and where Connell estate agents now stands.
The whole Evans family were a big part of Bicester's life throughout the 20th century. Not just in their retail business and employment opportunities, but also in various social and charitable activities. Alf's wife, Nellie, even got involved in some projects, such as the open air swimming pool that opened in 1933, of which she was one of the driving forces.