Back in July 1989 the Bicester Advertiser ran an advertising feature about Sheep Street, "the shopper's paradise", which included the following article. Reading it now shows just how much has changed in the town centre in only 33 years.
A STREET THAT'S SUPREME FOR FAMILY SHOPPING
Sheep Street is not only Bicester's best known street but also the town's main shopping area, with no fewer than four pedestrian areas adding to its variety and charm as a source of goods of all sorts for the householder. You can also, if you are lucky, park your car in sheep Street. And if this proves difficult, or you wish to park for a long period of time, there is no shortage of other car parks close to hand and at a very reasonable price.
It really is all very compact. And with the coming of Wesley Lane, Evans Yard, Deans Court and now Crown Walk as shopping areas the shopping attractions of the town have multiplied. Just as Witney now vies with Oxford as a shopping area to the west of the city, so Bicester must nowadays fulfil the same role to the east.
The town is by no means to be regarded any longer as a place where you can merely get good things to eat. The clothes shops – for men, women and children – in and around Sheep Street really do provide a wide choice at very reasonable prices.
And when it comes to food there are not only two extremely well appointed supermarkets, but also a selection of small and not-so-small delicatessens as well as a good old-fashioned grocers. In these shops you can find all your requirements, from coffee beans you can grind yourself at home to Roquefort, Dolcellata, Mozzarella, and a whole variety of other exotic sounding cheeses.
If your taste in food is even more exotic there are many unusual items to be found. For example there is a range of bottled fruits in a health food shop which includes red cherries in Campari, pineapple in Kirsch and kiwi fruit slices in melon liqueur. Fresh fruit, needless to say, is abundant, and becoming more so at this time of the year. And when it comes to meat the town's butchers are unsurpassed.
If you prefer someone else to do the cooking you could treat yourself to a meal or a hot snack at one of the many eating places in the town. Ethnic or pub, cafe to snack bar, toasted sandwich to four course meal, there is something to suit everyone when it comes to dining out.
With its rapidly rising population, Bicester is also a town where it is possible to find all things practical. In or just of Sheep Street it is possible to find a huge amount of home decor requirements. There are kitchen, carpet and flooring specialists, and in Deans Court a specialist home decorating consultant.
The DIY brigade are also well catered for. There are shops where you can obtain everything from gimp pins to mouse traps. One of these shops has a children's section where there is not only a huge array of toys but also a wide selection of outdoor games – ideal when the school holidays are approaching. If it is an inflatable boat you require, equipment to take on the beach, or just something to play with in your back garden or to wear on the tennis court, you will find your needs well catered for.
In another Sheep Street handymans store there is a wide selection of barbecue equipment – a must for most families determined to enjoy to the full a summer that has already surpassed our expectations after last year's wet offering.
Even the best home handyman shies away from making his own furniture. In Sheep Street however he will find his needs will be catered for. There is also a lighting specialist and a car radio and audio specialist not far away. If your handyman has musical tastes he can also find the latest in electronic boxes for the music lover. How about a Casio digital horn? It looks and sounds like a saxophone but costs a good deal less.
Tucked away in the side alleys are any number of specialist shops. There is a model shop where the 12 year olds can find the latest Airfix kit for under £2 and dads can ogle over the Dinky toys from the fifties and sixties that now retail second hand at up to £50 each.
Nearby in Wesley Lane there is a shop selling dried flowers and many other unusual gift lines under the banner "We deliver smiles."
Fantastic coloured basketware, unusually shaped mugs, brilliantly coloured paper gift lines, novelties for the children or for gifts, they are all there in and around Sheep Street for the determined seeker out of something unusual.
So are the pet shops, much loved by most children, and the electronics shops, much adored by dads (and often mums too). If you fancy the latest in advanced electronic home entertainment there is every chance you will find it in Bicester. While for those who prefer more traditional items in their lounges and dining rooms there is a well-stocked china and glass specialist in Sheep Street.
It's really is all there – from furnishings to food, furniture and fun. On the way back to the car park you can even, if you like, buy a drinking vessel adorned with the words "I'm a mug from Bicester." You can't really be a mug: otherwise you wouldn't be shopping there!
But when you look back even further it is clear that Bicester's retail offerings have always been changing and evolving to suit the times.
Little shopping was necessary when Bicester was founded in Saxon times as people were self-sufficient and grew and made everything they needed. But over time people began to specialise in making particular things for trading with other people. This continued to develop into the mediaeval period when a market was established in the town in 1239. This was a charter granted to William de Longspee for a weekly market located in Market Square.
The rural nature of the surrounding countryside saw livestock markets develop based mainly in Sheep Street. This situation continued until a purpose-built cattle market was opened in Victoria Road in 1910. There was also an annual sheep market in King's End that started in 1377 and was a major event in the area for many centuries until it too was relocated to the cattle market.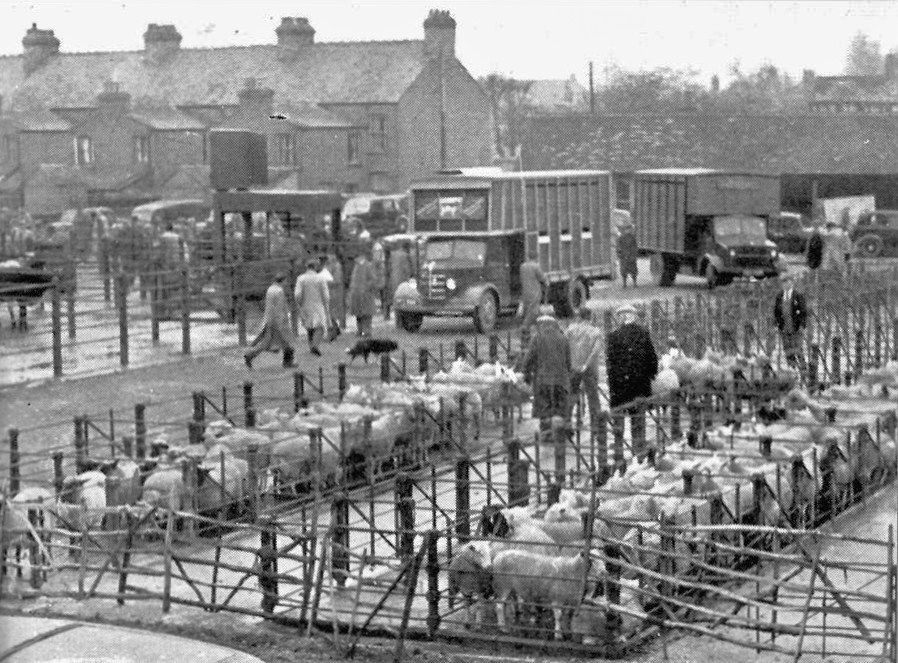 The development of Bicester Priory gave a large boost to the local economy. In 1252 a charter for an annual fair on the feast of St Edburg (the priory and parish church's patron saint) was granted. By then the market stalls started to become more permanent fixtures and shops and workshops began to appear around the square. Some of the first medieval shops developed in the 'Island Block' between the Market Square and Market Hill. The Shambles building was constructed in 1577 on the south side of the present Market Square car park to provide a covered area for local butchers to work and sell their produce. This was connected to the Town House and remained in use until both structures were destroyed in a riot in 1826. Sheep Street grew in importance with refreshment premises and shops developing from the early 18th century.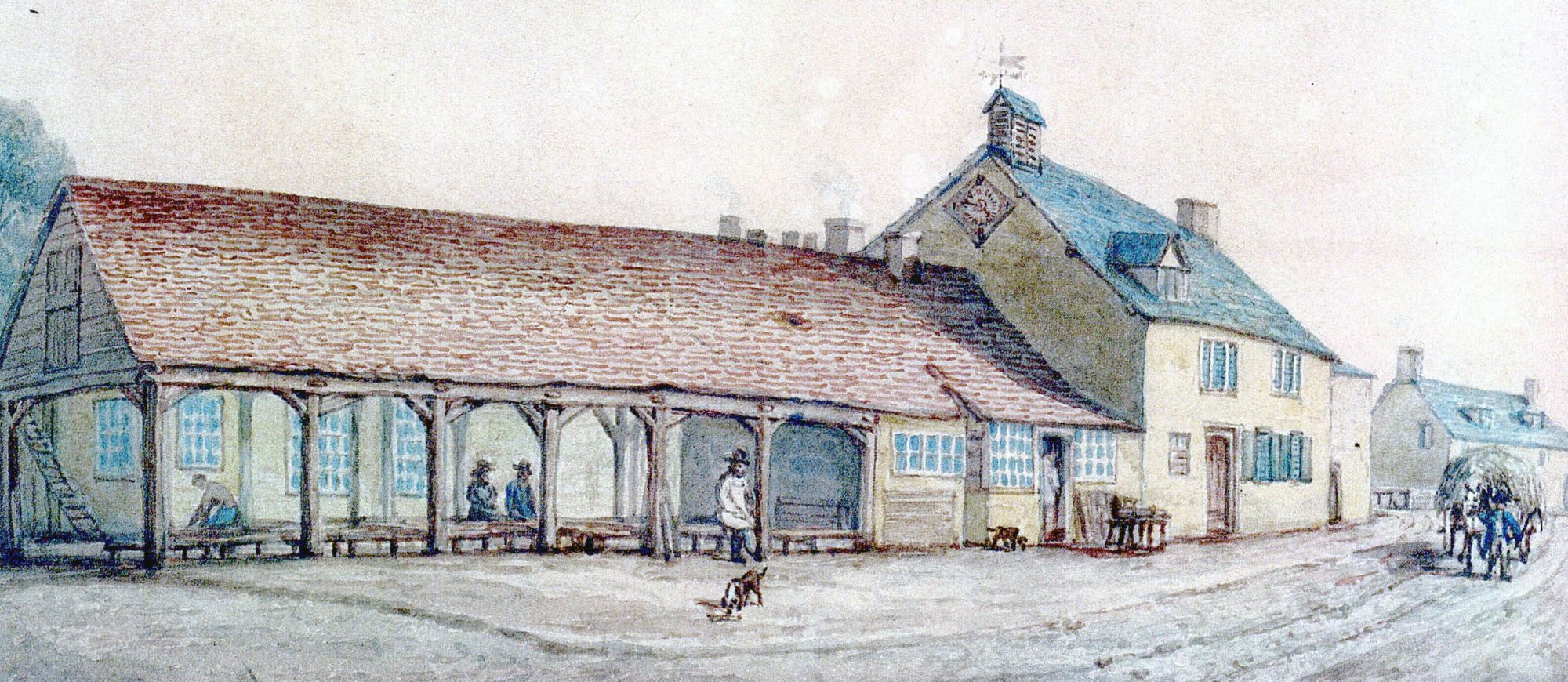 Bicester has enjoyed seven ages of shopping that reflect national trends:
Victorian (1870 – 1901): Retailing was based on craft skills. Shopkeepers were expected to produce many of their wares although consumer choice was enhanced by mass production of goods as a result of the Industrial Revolution.
Edwardian (1901 – 1917): The 'golden age of shopping' fuelled by the Edwardian love of luxury, elegance and extravagance. The 'high street' developed with shops for the middle and upper classes. Cheaper alternatives were located on the outskirts.
Interwar (1918 – 1939): Retailers took the initiative to adopt new ideas. The delivery of goods became common place. There was a pride in display and good service. Many traditional family firms were established during the period.
World War II (1939 – 1945): Retail opportunities adapted to the crisis of shortages, rationing, 'make do and mend' and 'dig for victory'. Shops offered advice on how to manage best through the period.
Post War (1945 – 1969): Despite shortages after the war there was optimism about the future. Building projects were initiated to repair wartime damage. Department stores evolved in the town and there was a change to 'self-service' shopping, in food shops especially. New cultural and fashion influences were introduced. The motor car became an item that most households could afford.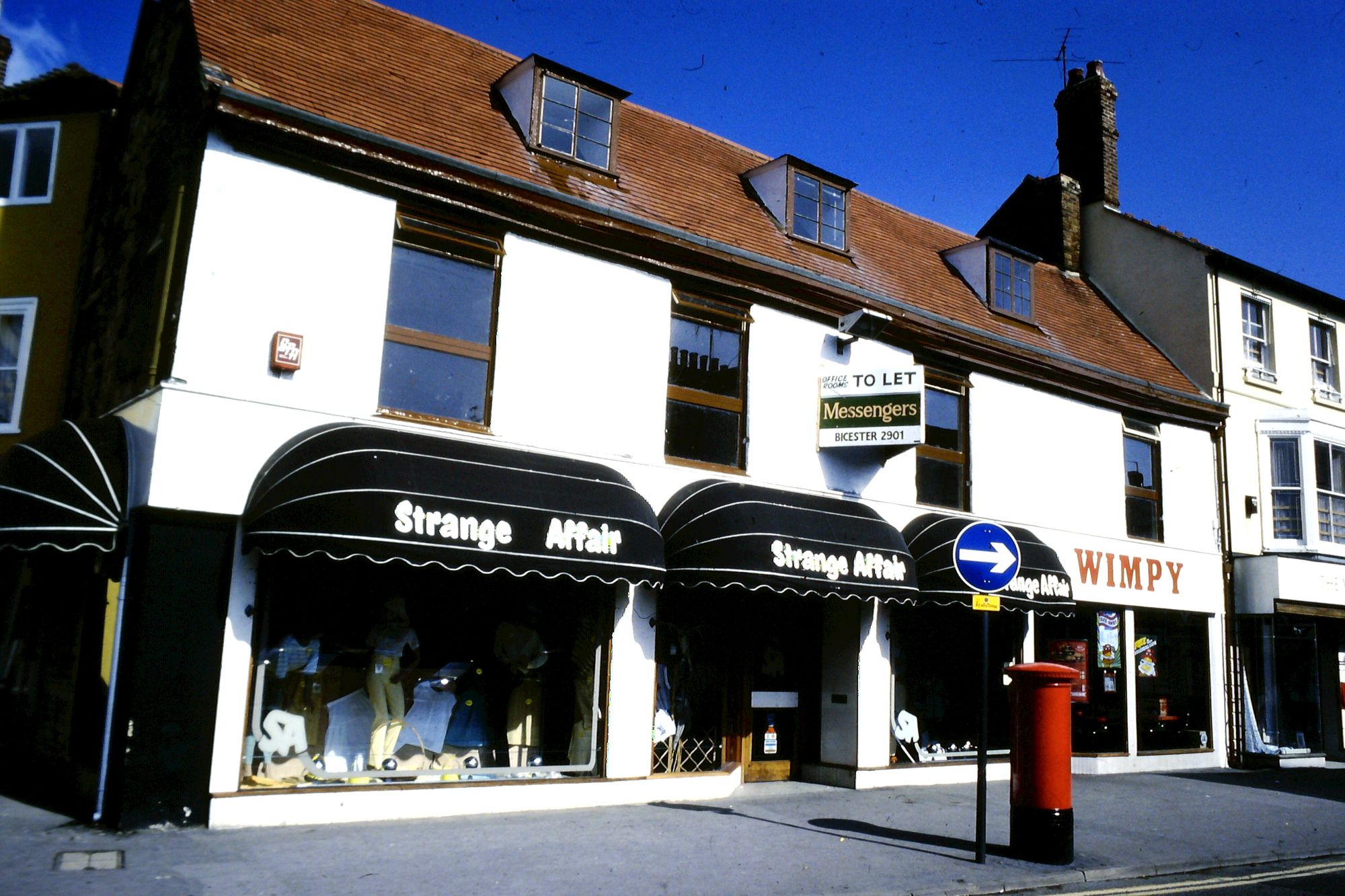 1970s & 1980s: Supermarkets began to dominate the High Street. Smaller shops found it hard to compete with the larger retailers. As described in the article above, take away meals, DIY, music, toy and clothing shops reflected the increasing wealth felt by the population. Shopping precincts started to open in the town, like Crown Walk in November 1988.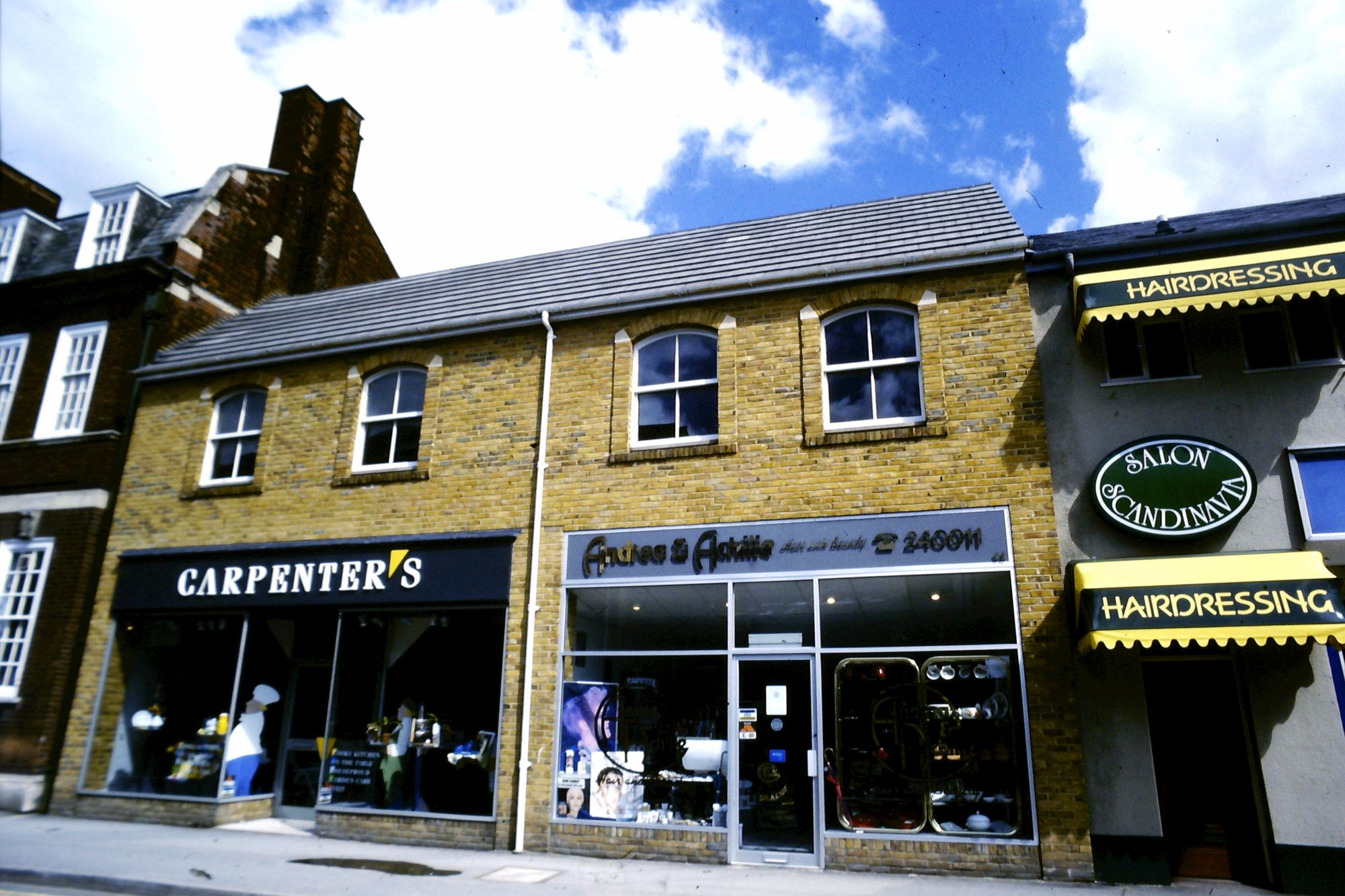 1990s to the present: Sheep Street became pedestrianised. The 'high street' declined during the global depression, a trend heightened with the growth of 'out of town' and internet shopping. Limited parking and traffic congestion added to the problem faced in the town centre. Bicester Village opened in 1995 and attracted over four million visitors a year. Charity shops and estate agents were common additions to the town centre scene. The closure of many established businesses meant less consumer choice and residents travelled to other local towns, like Banbury, where there were more retail choices for their shopping.
The redevelopment of the town centre with Pioneer Square has attracted some new retailers and services into the town centre, but nothing seems to stop the move away from small local retailers and the growth of out-of-town retail parks and online shopping. So it will be interesting to see what the future holds for the town centre, and where we are in another 33 years.